Tamiya announced that the specification of the upcoming 1/10 Scale R/C 4WD Off-Road Car Isuzu Mu Type X Black Metallic (CC-01 Chassis). It will available on 15th December 2018!
Let's check out the specification now!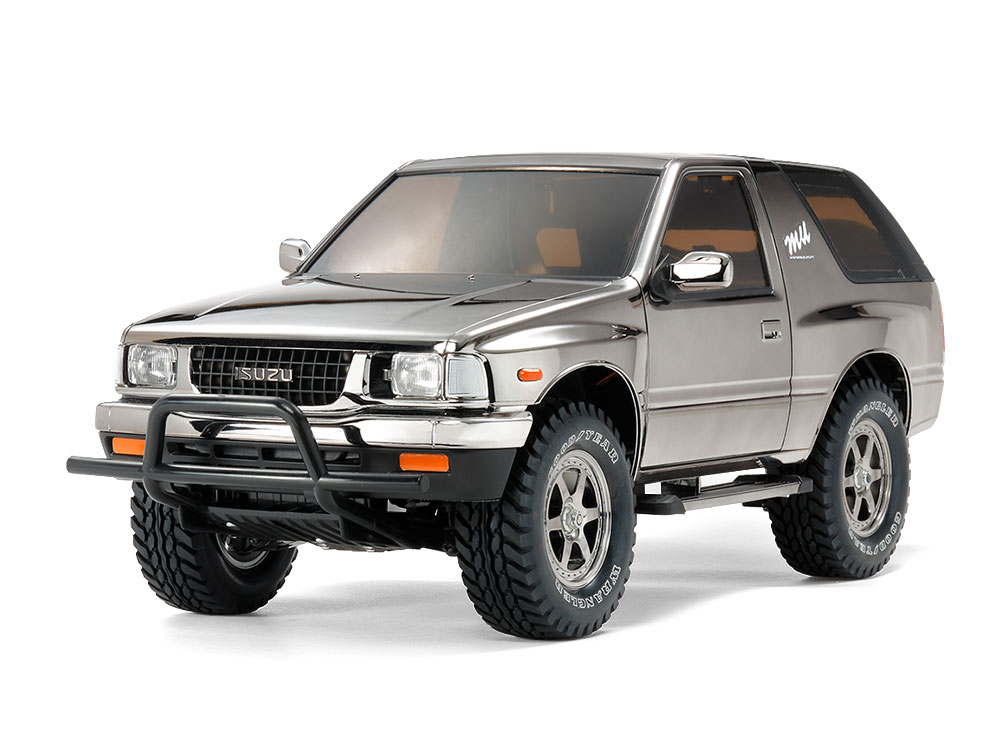 Specification
Length: 462mm
 In 1989, debuted and Isuzu's SUV, Mu, whose unique design inspired a topic. Moreover, it is a special specification with the body, under guard, wheel, rear axle housing as black plating parts.  High light LED light (white) is prepared for the headlight.
The chassis adopted full-time 4WD CC-01 with a real feeling.
Use Prop: FineSpec 2.4G Electric RC Drive Set
Coming Soon on rcMart, stay tuned for more information!
Find out more Tamiya Product on rcMart: https://bit.ly/2PsVnO5
—
rcMart We Help People Have Fun with RC
Social Media
Facebook Page: https://www.facebook.com/rcmart
Instagram: https://www.instagram.com/rcmart2001